Watching the news this morning it was hard not to feel bad for our friends the Greeks. Yes, their leaders made some unwise choices. Perhaps they don't work the same hours, or with the same zeal as their Northern neighbors. Too many Greek countrymen work for their government, effectively draining the public coffers rather than contributing to the real economy and growing the national pie. Looking over these Southern Europeans roster of sins, their greatest crime (and likely the biggest thing that sets the affairs unfolding in their Country apart from those in your own) is that the unfortunate Greeks don't have sole control of an elastic and universally accepted reserve currency to paper over their ills.
Greece was not the first Country to paint itself into such a corner. Zimbabwe, Weimar-Germany and Ancient Rome all lived beyond their means, only to go down in flames amid a great deal of financial turmoil.
While you can argue the fiscal underpinnings of the US and its Dollar are not a lot better than those of Greece, it's still possible to pass a US dollar anywhere on Earth and find some acceptable measure of value for it. Good luck trying to get a more favorable rate of exchange or a more willing counterparty to exchange with when you hold Euro, Pound, Yen or Yuan notes. For all the handwringing about saving vs. spending – Austrian economics vs. Keynesianism – it seems that Keynes followers are "winning" like the Charlie Sheen. No need to worry about the future, because "In the future, we're all dead!". The system however flawed, continues to work, until the "7 gram rocks" catch up to you.
For me, today's snapshot of currency pecking order rhymes with the domain World.  . COM is the gold standard. Universally accepted and used.  Close behind are CC TLD's; issued and minted by the Country you live in. There are regionally vibrant alternative TLDs like .net, .org, .TV .biz, .me and .co. – some of which are CCTld's, well marketed and visually appealing as gTLD alternatives. I liken this bunch to currencies accepted in certain instances – like Yen would be accepted in Hong Kong and Korea or Canadian Dollars would be accepted in the northern US states, close to the border.
How did we get to this point where .COM has such dominant reserve-like status?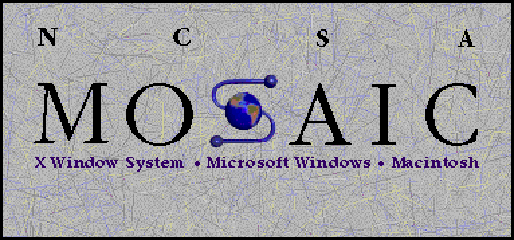 When I started using the Internet in 1993 .COM was not dominant. Most of the "content" was on .int, .mil, .edu and .gov sites. You found pictures and other information on the CCTLD of the country you lived in.
Those not old enough to recall that era should know that I worked for a small ISP in 1995 (I still kick myself for not "getting" domains back then). Site visitors of the day positively vilified us for trying to sell products and services on our homepage. We got hate mail. The Internet's early (mainly technically purist) visitors heaped scorn on our little company for using the Internet to try to "conduct commerce" on our website. We were denigrating the very fiber of the Internet's intended purpose by trying to market a product or service. "Everything online should be free!!" or so went the refrain. The negative zeal toward commerce was almost anarchistic and reminds me of early days selling domain names, when all re-sellers of high-quality generic names were labeled with the scarlet letter – "S" for "squatter".
As "S" (for silly) as this early moment sounds, it was real, and it wasn't until large familiar brands started to move to .COM for "Commerce" – as in – "All you technical wonks dumping on me for trying to "SELL" something online, take a chill pill and back-up, because I am using the DOT C-O-M-M-E-R-C-E.", that things got better. I remember Yahoo and eBay starting the trend and getting flack and negative press from those same anti-commerce techies.  Slowly other established household brands woke up. McDonalds put up a placeholder inviting passers by to "click here for a picture of the BigMac". Burger King did the same for the Whopper. We could all find out what time "Married With Children" came on at Fox.com and so on.
I still remember my first moment of URL awareness.  I was driving by a billboard on the freeway in Los Angeles circa 1994, (in the midst of a terrible regional drought) and there stood a young Jason Priestley, star of the hit show "90201", imploring motorists to shower rather than bath, stop watering the lawn and visit CONSERVEWATER.COM, to learn more.
How did we get to that evolution where .COM came to rise against other TLDs?  The brands had led the way.  Everyone else followed.  The small brands tried to emulate the big brands so everyone would think they were big too. This whole newfangled Internet thing gave stodgy big-brands a newness and technical street-cred.  Everyone was "winning". I think I saw the dot-craziness peak sometime in 2000 when Honeywell got a 1 billion dollar stock pop thanks to Maria Bartiromo on CNBC, announcing the launch of MYAIRCRAFT.COM (a site that's not doing much today).
Reading over this little series of memories it's fairly easy for me to prognosticate some potential outcomes for new gTLDs.
Yet again the brands will lead with a relatively small clutch of early adopters showing the way. We'll see it on the freeway, as a grayer Jason Priestley may pitch fuel-conserving cars at Prius.Toyota or My.BMW. On the next billboard one could imagine a proper and leathery Mickey Rourke, raising his glass with a steely smooth invitation to Drink.JohnieWalker or Enjoy.GreyGoose. Some time later you'll see changes to email encouraged by Google with their rollout of .GMAIL including addresses that look like this: your.name@GMAIL (no dots)– The banks will embrace the security of dotless email too and their "official" emails will bypass quaint but instantly obsolete solutions such as .BANK and .SECURE.  Within less than 5 years you'll be emailing your bank contact at Bob.Smith@WellsFargo  – everyone will want one of those new, authoritative, hipper no-dot email addresses.
The big brands that were not in the first round of applications will exert immense pressure to have the application window open again and there will be 10,000 strings in round 2, followed by 30,000 more in round 3.  Once again, I predict no shortage of willing participants who hope to emulate the Fortune 1,000. With the last of Pandora free from her box you can expect to see technical standards change more quickly because corporate America, Europe and Asia will demand it. Get ready for some new faces to show up at ICANN meetings of the future. Inviting the Fortune 500′s marketing department into the root will change the outcome of ICANN's bottom up consensus. There will be less attorneys and technical intermediaries than the past, if only on a volume basis – at least one ICANN meeting per year will feel more like a COMDEX show than an ICANN meet. There will be immense pressure on the technical apparatus to try new things and innovate, for the the World's brands benefit.
The billions of dollars in new marketing for more intuitive site labels will drive the acceptance of, and navigation to, generic SLDs like Used.Cars; just as generic intuitive SLD's such as PickupTrucks.com became more viable due to brands marketing URLs like ToyotaTrucks.com or EbayMotors.com before them. Latch onto the belief that things will be the same forever if you wish, but today's technically savvy Internet user will require much less time to get used to new GTLDs than the 14 years it took a stunned World to come to grips with the concept of .COM SLDs
Existing SLD holders don't fret. The .COM and the CCtld of the Country you are in will still have its place, and value.  After all, the birth of modern Los Angeles did not cause a mass-exodus from New York City. It just gave us some great new places to visit. Then again, one could argue that if New York were the only great city in America it would be much bigger today. Perhaps more poignantly, AM Radio continues to have its place today, but it is not the throne of prominence it once enjoyed in the absence of FM, Satellite and Internet Radio. Marketing campaigns incorporating more intuitive new GTLD phrases, facilitated by a broad spectrum of alternative gTLDs, offered simultaneously, en-masse, will likely catch-on and work toward marginalizing some existing gTLDs and .COM SLDs in the long run. There will still be a strong legacy of value in the large incumbent gTLDs because they were first to market, they are familiar to people, they imply permanence in a changing Internet, and because good SLDs in the new extensions won't all be free. You can expect  .COM prices to continue to act as a value benchmark against other viable second level names in the new spaces.
While this may seem unsettling to some SLD holders and registry operators, it really shouldn't be. This is one of those classic situations where a bigger pie genuinely benefits everyone! You could make the argument that the lack of GTLD spectrum alternatives and naming-innovation today, is already driving users to solutions like Facebook and Twitter. There are 7 billion people on the planet who will soon try to express themselves and in my experience there are not enough meaningful names to satisfy the demand of all individuals and businesses now, let alone those that will soon reach adult age in the rest of the World.  The lack of mnemonic alternatives in .COM and CCTLDs has driven people and businesses to make unwise compromises in naming. The growth of Social networks could at least partly be caused by the lack of innovation in traditional naming. We just don't have enough good names or enough consumer friendly technology at the existing name registries, and that lack of supply is having the effect of stifling demand from consumers – or shifting demand. It's a short thought process to say user-friendly social networks are filling the vacuum in viable and innovative naming that exists today.
The pontifications above are just that.  It is too early to say with certainty what the outcome will be.  The catalysts that cause the pendulum to swing one way or the other relate to the number of strings delegated and the final rules surrounding those strings. If only 500 strings are approved and half of them fail to gain use – or if the brands are limited from applying, thus marginalizing those that do, then I predict new TLDs will become marginalized.
Recall the time when Budweiser switched their core marketing to Bud.TV, only to retreat to the familiar Bud.Com when they realized they alone were "innovating" in that space. I submit that the reason new-gTLD launches of the past failed to shake things up or marginalize .COM's dominant position is because there were not enough "good alternatives" launched simultaneously, to be truly viable or challenge the global juggernaut .COM had become. A limited spectrum with just a few average and middling gTLD alternatives makes .COM the only really safe bet. As is the case in the US dollar centric World we live in, there is perceived safety in numbers. Bud.tv or .info or .biz or .mobi lack the legitimacy to challenge a well entrenched dot com. Flip the World on it's head to where every corporation has a chance to operate from a unique gTLD however and watch the social acceptance of alternative strings increase exponentially.
As with finance in present day Greece or ancient Rome, the status quo works, until suddenly, it doesn't anymore.  Nobody can accurately predict the tipping point. People will default to .COM names until the price of renewals is too high, or until there is a large enough spectrum of viable alternatives and until enough .BRANDS market those alternatives to acceptability.
Regardless of your viewpoint on the future potential of new gTLDs, whether you agree with my theories or not, you should open your mind to the possibilities ahead, much as you did when you registered your first .COM name. The registrants of the future who take registrations in these new spaces are no crazier than you were in the early days when you registered your .COM. I am certain that this new gTLD window will bring some significant changes that we should all prepare for.
All of us who have the pleasure and privilege of participating in the evolution of the naming system have to concede that we are living through epic and most-interesting times.
There are very few people – very few collective individuals with the desire, experience and skillset to operate successful naming related enterprises in 2012. In a World where the Facebook IPO has become synonymous with "the Internet" in the minds of laypeople like my parents, it's fair to say that domain names and naming could be viewed as a lost or ancient art. Many of naming's most successful individuals are either too financially successful or diversified to care about moving the ball forward. This industry is chronically understaffed and very esoteric. I for one stand ready as ever to serve name registrants and portfolio operators regardless of the string names end-in or the currency we ultimately provide services under. My team has built some industry changing tools to market and sell SLDs of all stripe and color.  We look forward to rolling out those changes this summer and autumn.
If our friends in Greece taught me anything today it's that nothing is certain – the only constant is change. I look forward to embracing the changes that lie ahead whether the billboard I pass features Mickey Rourke, Jason Priestley or Charlie Sheen; whether my currency are Dollars or Drachma – and whether the domain names we manage end in .COM .NET or .SOMETHINGELSE ..  I encourage all others to keep the same open mind.
This entry was posted by frankschilling on Tuesday, May 15th, 2012 at 6:23 PM and is filed under
Uncategorized
. You can follow any responses to this entry through the
RSS 2.0
feed. Both comments and pings are currently closed.